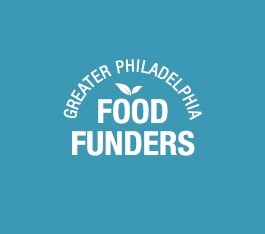 This special community forum is reserved just for Philanthropy Network members who are interested in sharing information, news, and ideas with other food funders in the region.
Please contribute to our collective knowledge by posting a comment, suggesting a resource, or listing an upcoming event that would be of interest to your fellow food funders. We want to hear from you! If you would like to learn more about this Community of Practice, contact Ana Lisa Yoder at ana_lisa@philanthropynetwork.org.
---
COVID-19 Information
Resources: Hunger and Food Insecurity
NEWS:
Judge halts rule that would limit SNAP (posted 3.16.20)
A federal judge issued an injunction blocking the Trump administration from adopting a rule change that would force nearly 700,000 Americans off food stamps, officially known as the Supplemental Nutrition Assistance Program, or SNAP.  The rule change that was set to take effect April 1 would have required able-bodied adults without dependents (ABAWDs) to work at least 20 hours a week in order to qualify for SNAP benefits past three months. It would also have limited states' usual ability to waive those requirements depending on economic conditions. The preliminary injunction will preserve that flexibility.

In her ruling issued March 13 in Washington, D.C., U.S. District Court Judge Beryl Howell called the rule change capricious, arbitrary and likely unlawful. Howell cited concerns raised by the spread of coronavirus and its effect on the most vulnerable Americans.  The change to SNAP is now blocked from taking effect pending the outcome of a lawsuit by 19 states plus the District of Columbia and New York City.
Past Meetings & Related Resources

Food Funders COVID-19 Response Meeting (04.07.20)
Reality Bites: Hunger on the Rise in Philadelphia and What We Can Do About It
Part 2: Food Funders & Stakeholders Meeting  (2/13/20)
Part 1: Food Funders & Stakeholders Meeting  (11/13/19)
Articles & Rerports
Article: Via Green Philly (2/13/20): 2 Philly Food Donation Apps That Reduce Waste & Feed the Hungry
Article: Via Philadelphia Citizen (2/10/20): Citizens of the Week: Kim Celano and Phillip Smith: Two student advocates launched Free Food @ Temple to decrease campus waste and help hungry students find a meal
Article: Trump administration changes food stamp rule, eliminating benefits for hundreds of thousands - The Philadelphia Inquirer (12/04/19)
Article: Philadelphia a city of extremes: High incomes, high poverty, report shows - (Census ACS Poverty Data - The Philadelphia Inquirer (12/19/19)
New Data Show about 1 in 10 Adults Turns To Charitable Food Assistance - Urban Institute (December 2019)
11/25/19 and 12/5/19 HEARINGS: Philadelphia City Council's Special Committee on Poverty Reduction and Prevention 
NEW Urban Institute Data: Disrupting Food Insecurity: Tapping data for strategies that tackle the root causes. Dive into Philadelphia County's food insecurity data and explore strategies and solutions tailored to the county. (October 22, 2019)
Article: Hunger Games: Food insecurity — not having enough food to eat — causes drastic and unhealthy coping solutions for many high school athletes in and around Philly - The Philadelphia Inquirer (11/9/19)
Report: Hunger in Philadelphia increases 22 percent - The Philadelphia Inquirer
Greater Philadelphia Hunger Report 2018: Philadelphia Falling Beyond in Freedom to Eat - Hunger Free America
Greater Philadelphia ALICE (Asset Limited, Income Constrained, Employed) Project Report - United Way
Setting the Table: BLUEPRINT FOR A HUNGER-FREE PA - Governor Tom Wolf's Food Security Partnership
It would cost $160 million a year to end hunger in Philly, new report says - Broke in Philly / BillyPenn.com
Philadelphia 2019: State of the City - The Pew Charitable Trusts
Experiences of Racial and Ethnic Discrimination Are Associated with Food Insecurity and Poor Health - International Journal of Environmental Research and Public Health 2019
Report: Hunger and discrimination go hand in hand | Opinion - The Philadelphia Inquirer
Reframing Hunger in America - Frameworks Institute - "This message brief summarizes research into how Americans think about hunger, how the field frames it, and how to reframe it to build public support for food assistance programs and other systemic solutions."
 
With a new Farm Bill reauthorization set for 2018 under a new administration, the Greater Philadelphia Regional Farm Bill Working Group set to work finding areas of consensus and identifying programs and policies that directly impact the Philadelphia region.
Funding for the Working Group is provided by the Claneil Foundation and the Leo and Peggy Pierce Family Foundation.