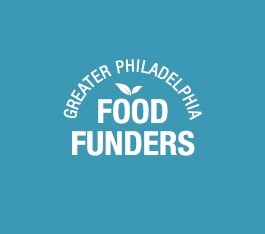 This special community forum is reserved just for Philanthropy Network members who are interested in sharing information, news, and ideas with other food funders in the region.
Please contribute to our collective knowledge by posting a comment, suggesting a resource, or listing an upcoming event that would be of interest to your fellow food funders. We want to hear from you!
General questions may be directed to Marie Clark at marie@philanthropynetwork.org or 215-790-9700 x6.  
---
Resources: Hunger and Food Insecurity
UPCOMING MEETINGS & EVENTS:
February 13, 2020, 1:30 PM - 4:30 PM at the Jewish Federation of Greater Philadelphia - Philanthropy Network Food Funders & Stakeholders Meeting #2: Reality Bites: Hunger on the Rise in Philadelphia and What We Can Do About It
Email Marie Clark at marie@philanthropynetwork.org to add your name to the mailing list for future meetings and communications.
PAST MEETINGS & EVENTS
ARTICLES, REPORTS & EVENTS:
Article: Trump administration changes food stamp rule, eliminating benefits for hundreds of thousands - The Philadelphia Inquirer (12/04/19)
Article: Philadelphia a city of extremes: High incomes, high poverty, report shows - (Census ACS Poverty Data - The Philadelphia Inquirer (12/19/19)
New Data Show about 1 in 10 Adults Turns To Charitable Food Assistance - Urban Institute (December 2019)
11/25/19 and 12/5/19 HEARINGS: Philadelphia City Council's Special Committee on Poverty Reduction and Prevention 
NEW Urban Institute Data: Disrupting Food Insecurity: Tapping data for strategies that tackle the root causes. Dive into Philadelphia County's food insecurity data and explore strategies and solutions tailored to the county. (October 22, 2019)
Article: Hunger Games: Food insecurity — not having enough food to eat — causes drastic and unhealthy coping solutions for many high school athletes in and around Philly - The Philadelphia Inquirer (11/9/19)
Report: Hunger in Philadelphia increases 22 percent - The Philadelphia Inquirer
Greater Philadelphia Hunger Report 2018: Philadelphia Falling Beyond in Freedom to Eat - Hunger Free America
Greater Philadelphia ALICE (Asset Limited, Income Constrained, Employed) Project Report - United Way
Setting the Table: BLUEPRINT FOR A HUNGER-FREE PA - Governor Tom Wolf's Food Security Partnership
It would cost $160 million a year to end hunger in Philly, new report says - Broke in Philly / BillyPenn.com
Philadelphia 2019: State of the City - The Pew Charitable Trusts
Experiences of Racial and Ethnic Discrimination Are Associated with Food Insecurity and Poor Health - International Journal of Environmental Research and Public Health 2019
Report: Hunger and discrimination go hand in hand | Opinion - The Philadelphia Inquirer
Reframing Hunger in America - Frameworks Institute - "This message brief summarizes research into how Americans think about hunger, how the field frames it, and how to reframe it to build public support for food assistance programs and other systemic solutions."
 
With a new Farm Bill reauthorization set for 2018 under a new administration, the Greater Philadelphia Regional Farm Bill Working Group set to work finding areas of consensus and identifying programs and policies that directly impact the Philadelphia region.
Funding for the Working Group is provided by the Claneil Foundation and the Leo and Peggy Pierce Family Foundation.