Speaker biographies
Keynote:
DeAMON HARGES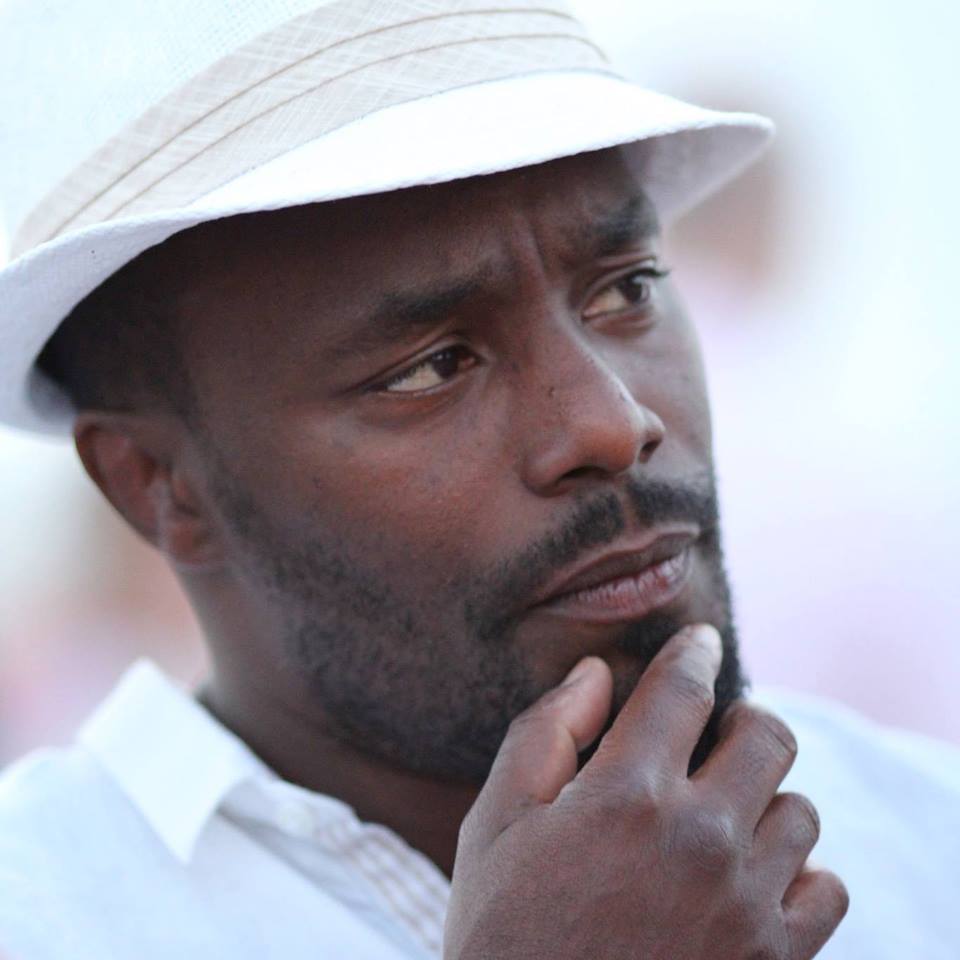 Hailing from Indianapolis, artist and storyteller DeAmon Harges employs the principles and practices of the Asset-Based Community Development (ABCD) to bring together neighbors and institutions to discover the resources that are already in place to help them achieve their vision for a stronger community.
As an artist, DeAmon uses his art for social change and community building. He is the original "Roving Listener" as a neighbor and staff member of the Broadway United Methodist Church, in Indianapolis, where his role is to listen and discover the gifts, passions and dreams of citizens in his community, and to find ways to utilize them in order to build community, economy, and mutual "delight." DeAmon's characterizes his work in general as the practice of "deep listening" and "positive deviance" from the typical models of neighborhood organizing.
He serves on the faculty of the Asset Based Community Development Institute, and is a founder of The Learning Tree, an association of neighbors in Indianapolis that uses ABCD principles to build community. In February 2017, he was named Board Chair of Grassroots Grantmakers, a network of place-based funders in the United States and Canada who supporting active citizenship and building civic capacity at the block level in their communities with scale-appropriate grants, a highly relational style of grantmaking, and a learning orientation.
In Philadelphia, DeAmon has worked on community projects with Partners for Sacred Places and The Village of Arts and Humanities.
» See DeAmon's TEDx Indianapolis talk: Making the invisible visible
---
Morning Plenary
Session leader:
David Bradley 
Founding Director & Education Curator, LiveConnections
David is a co-founder and curator of educational programming at LiveConnections, whose mission is to create unique programs that inspire learning and build community through collaborative music-making. He brings decades of experience as a producer, theater director, writer and arts educator to his work with LiveConnections. Throughout his career he has specialized in boundary-crossing artistic collaborations which frequently explore civic and community themes.
He is a long-time member of the resident ensemble at People's Light, where his more than 30 productions include The Diary of Anne Frank, Row After Row, Of Mice and Men, The Crucible, A View From the Bridge, Young Lady From Rwanda, Doubt and The Giver. He's the director of A Fierce Kind of Love by Suli Holum, commissioned by Temple University's Institute on Disabilities. The play tells the story of Pennsylvania's intellectual disabilities rights movement, had a sold-out run in Philadelphia and continues to be presented. He was playwright and director of Voices of Voting, commissioned by the Committee of Seventy as part of events surrounding the Democratic National Convention. He is Artistic Director of Living News which since 2006 has dramatized Constitutional issues at the National Constitution Center, where he also directed the exhibition/theater hybrid Fighting for Democracy. For Philadelphia Young Playwrights, he directed The Lost Hour at the Kimmel Center for the 2013 Philadelphia International Festival of the Arts. David has been a participating artist with Outside the Wire, which creates theater projects addressing public health and social issues, and has led and facilitated projects for them at conferences and military bases across the country and in the Middle East. David is a recipient of the Brighter Futures Historical Award from Philadelphia's Intellectual Disability Services for his work with LiveConnections and A Fierce Kind of Love. He teaches at Arcadia University and is a graduate of Yale University.
Workshop Presenters
Hillary Blecker
Co-Founder, The Blue Door Group
Hillary is a trainer and facilitator with 15 years' experience designing and facilitating community-building trainings. Hillary has developed and facilitated trainings on workplace health and safety, community health and nutrition, diversity and conflict, and legislative advocacy and civic engagement. She has worked for labor unions, community-based organizations, nonprofits, and universities.
Hillary received her B.A. in Public Health from Johns Hopkins University and her M.P.H. in Community Practice from the University of Washington. Hillary earned a Graduate Certificate in Diversity Leadership at Temple University, through which she learned the skills of Transformational Social Therapy (TST). TST is founded in the belief that, without creating space for conflict to arise and be addressed, there is violence. She is passionate about harnessing the power of conflict and dialogue to build relationships between and among people of diverse class, race, and gender identities.
Susanna Gilbertson
Co-Founder, The Blue Door Group
Susanna Gilberston is a founding partner of The Blue Door Group, a training, facilitation, and consulting group using interactive and participatory approaches to help clients deepen their impact. Susanna teaches in the Behavioral Health and Human Services program at the Community College of Philadelphia, and previously taught courses in Harcum College's Human Services program. 
Her previous work includes both supervision and direct service counseling and advocacy on crisis hotlines, in domestic violence and homeless shelters, in an intimate partner violence counseling agency, in schools, and providing medical social work services in people's homes. Susanna has designed and facilitated interactive trainings on intimate partner violence, sexual health, suicide prevention, ethics, and oppression for youth, professional, and community groups for over 18 years. 
Susanna received her Bachelor's Degree from Haverford College in 1998 and earned her Masters of Social Work from San Francisco State University in 2004.
Elizabeth A. Murphy
Director, Creative New Jersey & Principal, The Murphy Group, Inc.
Elizabeth A. Murphy is a recognized strategic thinker and facilitator with over 25 years of experience working in the nonprofit sector (primarily in the arts, healthcare, philanthropy and disaster philanthropy).  As an Executive Director, Elizabeth successfully rebuilt two organizations which were nearly defunct, and led two others in achieving their greatest period of sustained financial growth and programmatic success.   Her consulting practice (The Murphy Group, Inc.) specializes in designing and facilitating dynamic stakeholder engagement meetings; creating innovative, original projects for philanthropy and nonprofits; program & resource development; and strategy retreats for optimizing missions and visions.
Since 2012, Elizabeth has led the development and execution of the Geraldine R. Dodge Foundation's statewide initiative Creative New Jersey which focuses on "building better communities through creativity, collaboration and inclusivity".  She has developed and facilitated community engagement programs in 12 cities and towns resulting in innovative cross-sector solutions taking hold.  In January 2016, she launched The Disaster Philanthropy Playbook, a two-year joint project of the Council of NJ Grantmakers (CNJG) and the Washington DC-based Center for Disaster Philanthropy (www.disasterplaybook.org)
Much of Elizabeth's career has been spent working in the theatre.  She has produced over 125 theatrical productions throughout New York City; New Jersey; Belfast & Dublin, Ireland; the UK (London, Liverpool, Edinburgh, and Glasgow); and Sydney, Australia. Elizabeth served for four years as an adjunct professor at Fairleigh Dickinson University, NJ; in addition to teaching as a Guest Instructor at Hofstra University's School of Continuing Education, NY, and at the University of Nevada (Graduate School – Masters Playwriting Program).  An active nonprofit Board Member for almost twenty years, she presently serves as the Board Vice President of Passage Theatre (Trenton, NJ), and on the national Creative Economy Coalition. 
Born and raised in New York City, Elizabeth holds dual citizenship – Irish and American, and from 2008 to 2012 she lived and worked in Ireland. She holds a Bachelor of Arts degree from St. Mary's College, University of Notre Dame.
Hillary Rea
Founder, Tell Me A Story
Hillary Rea is an award-winning storyteller and founder of Tell Me A Story. She is the host of Fibber and Tell Me A Story's live show. Hillary is a New York City Moth StorySlam winner and has performed her stories since 2009. Past shows include How I Learned Series, Story Collider, The Soundtrack Series, Real Characters, Speakeasy DC and more. Hillary is a 2016 Independence Foundation Fellow in the Arts and was a 2011 Artist-in-Residence for Elsewhere Artist Collaborative in Greensboro, NC. In 2013, Hillary assistant directed 1812 Productions' It's My Party: The Women and Comedy Project, an interdisciplinary storytelling and theater piece. She recently performed in 1812's Tribute to Joan Rivers. 
In addition to performing and running her own business, Hillary is an independent audio producer. She is currently working toward a certificate in Audio Documentary from Duke University's Center for Documentary Studies. You can listen to her work on Soundcloud and PRX.
Storytellers
Miss Nandi Muhammad

"Miss Nandi" Muhammad and her husband Khalid are among a handful of residents in the Fairhill-Hartranft neighborhood of North Philadelphia who have taken it upon themselves to create a better community for their fellow citizens. The Muhammads opened the Penny Candy Store out of their home at 12th and Cumberland in 2001 to provide a safe space for kids in the neighborhood.  As an informal after-school community center, Penny Candy teaches kids about addition and subtraction, lines of credit, black history, and respect of all kinds. As Miss Nandi says, "Kids are gonna pay attention to candy, so you teach them with candy."
Chinwe Onyekere

Hailing from West Philadelphia, Chinwe's community-based work has focused on reducing health care disparities and identifying innovative ideas for breakthroughs in health care delivery. She has held a variety of roles in nonprofits and philanthropy, including Program Officer at the Robert Wood Johnson Foundation, Executive Director for Health Leads New York and Vice Chair of the board for HealthSpark Foundation. She currently serves as Associate Administrator at Lankenau Medical Center, where she led the development of Deaver Wellness Farm aimed at connecting patients with fresh produce. Chinwe believes, "The role of the provider is not only to address health care, but to address social issues."
 

Omar Woodard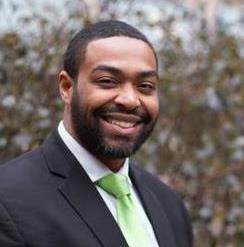 A North Philadelphia native and resident, Omar is a highly-accomplished leader with expertise in public affairs, philanthropy, and corporate/nonprofit governance and management. Since January 2016, he has led GreenLight Fund Philadelphia, which brings the most promising, ground-breaking programs to Philadelphia to address some of our most challenging poverty-related issues. Omar's Greenlight: "To end the extreme poverty that affects 200,000 Philadelphians by investing in transformative – and collective – efforts across the government, business, and nonprofit sectors."