In addition to the collaborative initiatives being undertaken as part of our Sparking Solutions agenda, funders are working together on a number of regional and statewide issues. Some of those collective efforts are highlighted below.
Rebuilding Community Infrastructure (Rebuild)
Philanthropy Network members have taken leadership to provide philanthropic support of Rebuilding Community Infrastructure (Rebuild), a seven year, $500 million joint public-private partnership to revitalize parks, recreation centers, playgrounds, and libraries across the City of Philadelphia as a way to fight poverty and strengthen neighborhoods.
In November 2016, William Penn Foundation announced a $100 million commitment to Rebuild – the largest single grant in the foundation's history.  In an effort to draw more philanthropic and public funding for the effort, a portion of the foundation's funding will be used to establish a pooled fund, with $1 given for every $2 raised.  Joining William Penn with early funding commitments to Rebuild are The Barra Foundation and John S. and James L. Knight Foundation. 
With funding from the Knight and William Penn Foundations, Philanthropy Network has engaged a consultant to provide research and planning toward the goal of developing a collaborative framework for philanthropy to invest in Rebuild.  Philanthropy Network has convened a small member-led Rebuild Leadership Group chaired by Kristi Poling of The Barra Foundation, who are guiding the process to draft an investment framework to support opportunities for broad philanthropic engagement to Rebuild. 
Via the Huffington Post: Unprecedented program aims to 'Rebuild' Philadelphia, serve as national community investment model
Pennsylvania Public Policy Working Group
In the wake of a state budget crisis in 2015, a coalition of funders from across Pennsylvania came together to explore ways to coalesce foundations across the Commonwealth in order to build a stronger statewide network of foundations to more effectively collaborate around critical issues.
Keystone Policy Series
Launched in January 2017, this series of conference calls was developed by Grantmakers of Western Pennsylvania and Philanthropy Network Greater Philadelphia to inform Pennsylvania funders about how their colleagues in philanthropy are working together to advance progress on statewide policy issues.  Topics covered on these peer-led calls included:
In addition, a special webinar on foundation support for advocacy was led by the Alliance for Justice. 
Pennsylvania Philanthropy Conference
Sponsored by the Council on Foundations, funders from across the Commonwealth convened in State College for the first Pennsylvania Philanthropy Conference in May 2016. A second conference held in greater Harrisburg in May 2017 explored how funders could come together to amplify the voice of the sector on policy issues and sharpen their focus on the impact of the budget on the social safety net and the non-profit community. Over course of the two-day conference, attendees broke into teams to work with facilitators from MAYA Design in a "world café-style" format around four critical issues facing the Commonwealth: the opioid crisis; fair education funding; communities in crisis/Act 47; and human services funding. Using a public policy and advocacy lens, each group prioritized opportunities within their issue area, and devised a set of action steps to advance their goals.
Report: 2017 Pennsylvania Foundations Public Policy Conference
Pennsylvania Food Funders Network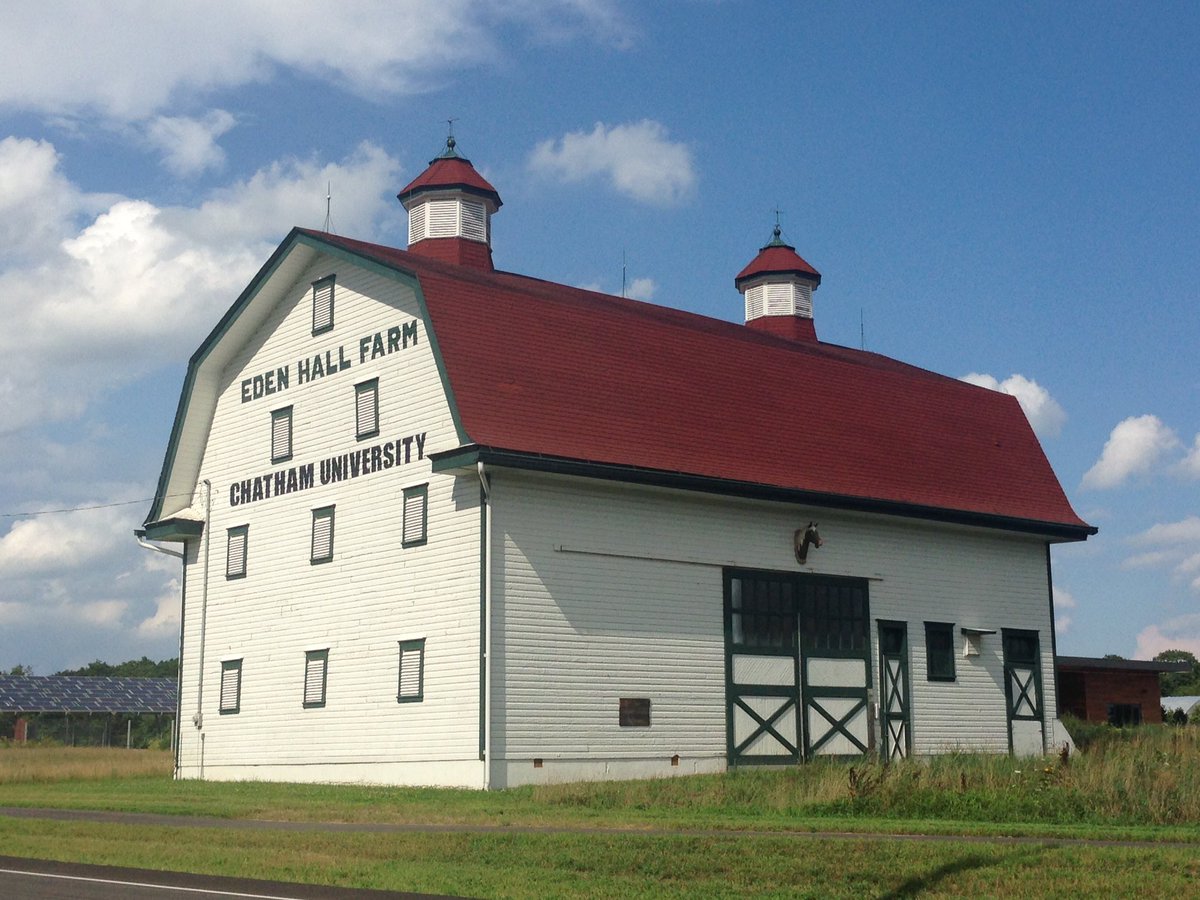 Over the past few years, members of Philanthropy Network Greater Philadelphia, Grantmakers of Western Pennsylvania and Pennsylvania Health Funders Collaborative have partnered to design site visits to various locations to network and learn about innovative practices to improve food systems.  Hosted in Philadelphia in 2015 and Pittsburgh in 2016, participants had the opportunity to engage with policymakers, nonprofit leaders and other key stakeholders and experts in food systems and policy. Planning is underway for another learning exchange in central Pennsylvania in October 2017. Over the course of two days, funders will meet with farmers to learn about food production, sustainable agriculture practices, the agricultural workforce, and other challenges specific to rural Pennsylvania, and how those issues affect the urban hubs, and engage in a day of collaborative learning and planning with our advocacy colleagues at the Hunger-Free PA coalition and state policymakers. 
PA is Ready! Coalition
The PA is Ready! Coalition is coordinated by the Pennsylvania Immigration and Citizenship Coalition and currently includes 22 member organizations and six partner organizations representing diverse communities throughout the state. The Coalition's goals include increasing the capacity of organizations that assist immigrants, providing immigrant families with greater access to accurate information about their legal rights and strengthening the ability of immigrant communities to provide leadership and advocacy on issues that concern them.
This work is supported through a unique funding collaborative, established through a $100,000 challenge grant from Open Society Foundations, with matching funds from The Philadelphia Foundation, the Patricia Kind Family Foundation, the Lancaster County Community Foundation and the William Penn Foundation. Contributions are pooled, invested and administered through a charitable fund at The Philadelphia Foundation. Learn more.
Via the Social Innovations Journal: PA is Ready!: Pennsylvania Funders and Nonprofits Collaborate in New Way to Build Immigrant Legal Assistance, Leadership, and Organizing Capacity (September 2017)
Trauma-Informed Philanthropy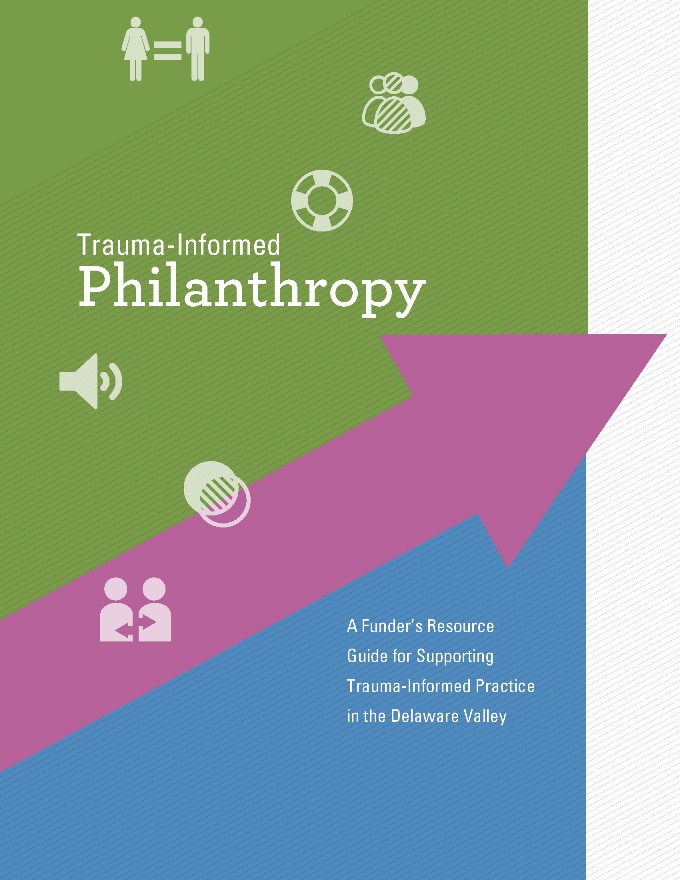 In October 2016, we released Trauma-Informed Philanthropy: A Funder's Resource Guide for Supporting Trauma-Informed Practice in the Delaware Valley. The guide was developed as a partnership of Philanthropy Network, Thomas Scattergood Behavioral Health Foundation, and United Way of Greater Philadelphia and Southern New Jersey with the goal of raising awareness among funders about ACEs (adverse childhood experiences), trauma, and resilience and help them understand how they can apply trauma-informed practice to their work.
Trauma-Informed Philanthropy, Volume Two is scheduled for release in March 2018.