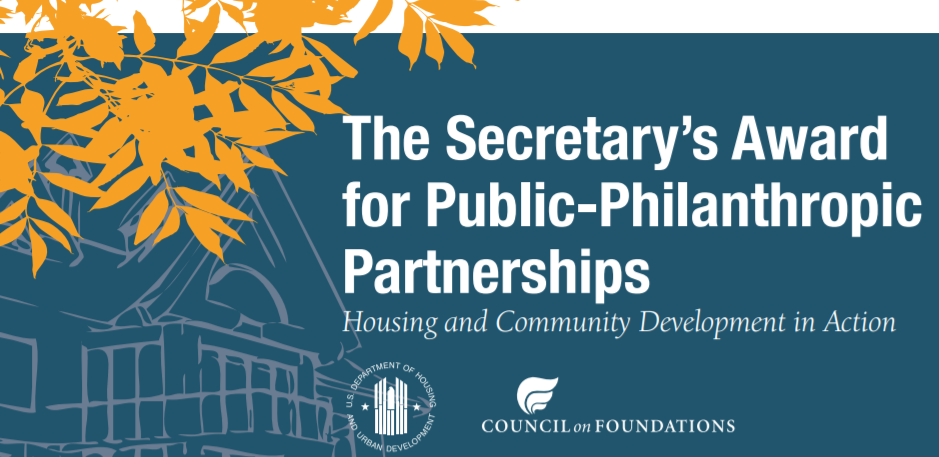 The Homeless Assistance Fund, Inc. (HAFI) has been recognized as one of seven recipients of the 2020 Secretary's Award for Public-Philanthropic Partnerships. This award is a partnership between the U.S. Department of Housing and Urban Development and the Council on Foundations. The awards recognize innovative partnerships between foundations and government that have been critical in transforming communities and improving the quality of life for low-and moderate-income residents across the country.   
HAFI is an innovative cross-sector partnership involving Philadelphia's Office of Homeless Services and Division of Housing and Community Development, and the Urban Affairs Coalition. HAFI funds the removal of barriers that prevent individuals and families who are experiencing homelessness from accessing permanent housing. With an annual grant budget of $200,000, HAFI provides grants to homeless service providers to support the costs of security deposits, first/last month's rent, furniture, utility arrearages, and associated case management. More recently, they have supported transportation costs to enable recently homeless individuals, including returning citizens, to obtain and maintain employment as one critical step in the path to permanent housing.  Since 2005, HAFI has invested $2.89 million in high capacity, homeless service providers in Philadelphia, enabling 1,850 households to transition from homelessness to permanent housing, and supporting over 700 formerly homeless individuals to obtain employment.
For more information about HAFI contact Janet Kroll, Executive Director (janet@hafi-phila.org) or visit HAFI's website.