Via The Philadelphia Tribune | By Eric Moody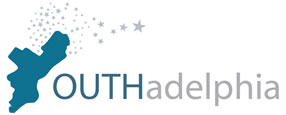 Six local non-profit organizations received grants totaling $50,000 from The Philadelphia Foundation's Fund for Children's YOUTHadelphia program.
The Philadelphia Foundation provides grants to low-income non-profit organizations in Philadelphia to help build philanthropic resources to improve the quality of life for the city as a whole.
YOUTHadelphia launched in 2004 and serves as the Youth Advisory Committee for the Philadelphia Foundations Fund for Children. The mission of YOUTHadelphia is to give Philadelphia teens opportunities to build youth leadership through philanthropy and civic engagement.
YOUTHadelphia is a example of programs in Philadelphia that focus on supporting the youth and their initiatives by helping to focus and create change in the city of Philadelphia for the next generation.
The grants presented during YOUTHadelphia's closing ceremony focused on areas the committee members have determined are Philadelphia's most pressing teen concerns. Issues such as: youth wellness, women's empowerment, college awareness and youth incarceration were addressed. 
"I think receiving funding from a big organization like YOUTHadelphia that connects with the youth is a dream for us," said Joshua Glenn Co-founder of the Youth Art & Self Empowerment Project. This program started in 2006 with four members, three of which were young teens that once faced being locked up on adult charges.
"We are an organization that goes into the Philadelphia adult jails to do art and poetry workshops every weekend with the young men and women that are locked up and charged as adults," said Glenn. He said the program has a campaign focused to repeal Act 33.
"Act 33 is the law that allows youth to be automatically charged as adults and held in adult prisons pre-trail," added Glenn.
"We've been working real hard to try to repeal the law so that it can change and go back to how it was before 1996. Before 1996 young people couldn't be automatically charged as adults. They were first started off in juvenile court. If the case was serious enough the DA would have to petition to get them charged as adults."
Glenn explained how things are reversed these days. He said young teens are automatically started off in the adult court which makes it harder for most young people from low-income communities to afford an attorney, resulting in them possibly being locked in for a long time.
"Receiving funding from these types of organizations fuels us to keep going in this movement and [are] necessary for us to stay in business."