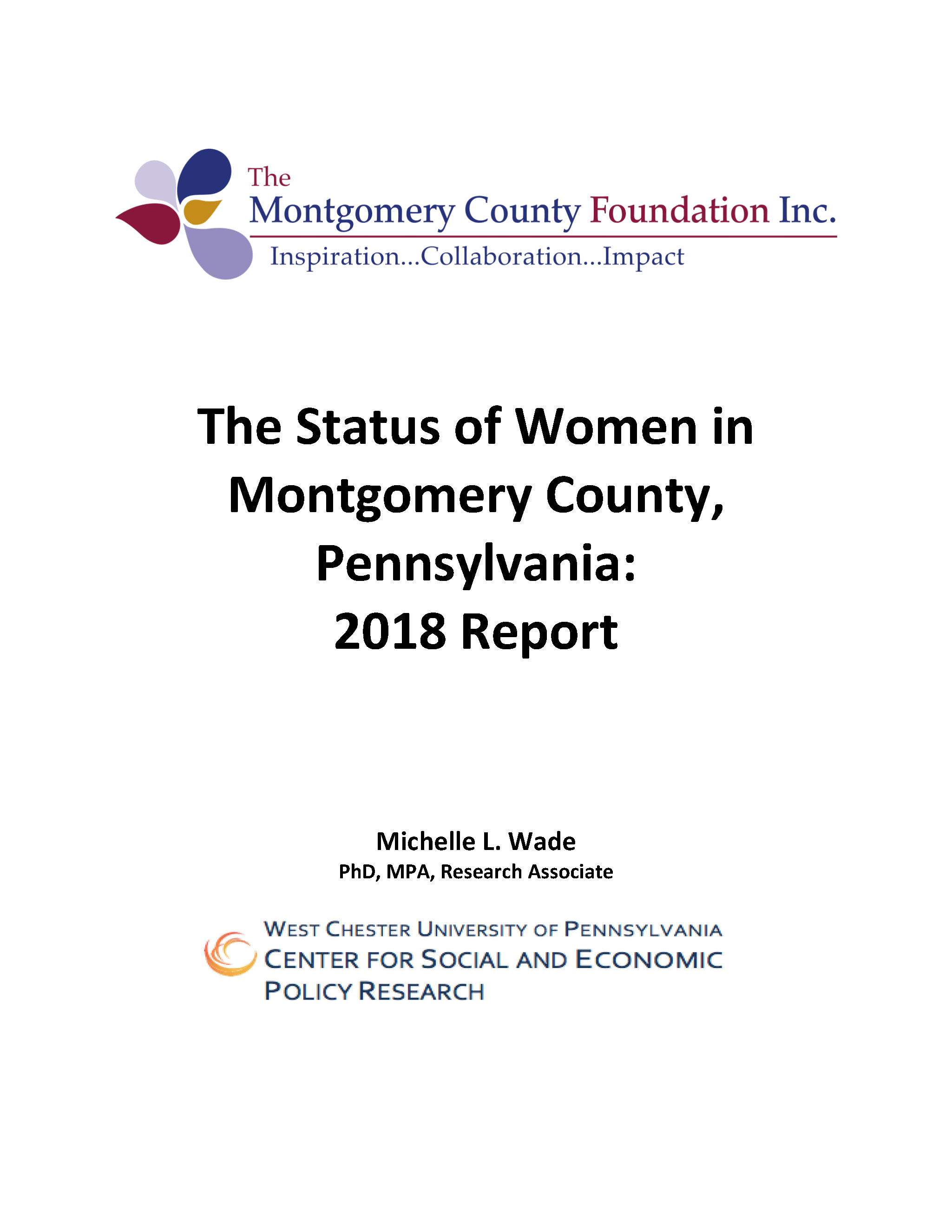 The Montgomery County Foundation Inc. commissioned this study, conducted by the West Chester University Center for Social and Economic Policy Research, to provide a valuable tool for individuals and organizations interested in improving the well-being of women in Montgomery County. The report is an in-depth baseline needs assessment of women in the County, and explores eight major areas affecting the lives of women: employment and earnings; work and family; poverty and opportunity; health and well-being; reproductive rights and infant health; violence and safety; political participation; and women veterans.
Also available for download in addition to the full report:
The report was funded by the Montgomery County Foundation, Inc., the Arcadia Foundation and the Pennsylvania Department of Education.