The power dynamic between community organizations and funders can block information that could both drive better decision-making and fuel more investment in communities most in need. If we do not address the power dynamic, at best, we are driving decision-making from partial truths. At worst, we are generating inaccurate information that ultimately does more harm than good in our communities. This is why we must care about how data is collected, research is conducted, and impact is measured.
Please join Chicago Beyond's team as they lead a session on their guidebook titled Why Am I Always Being Researched? We hope this session will provide the tools needed to notice and address power dynamics in your own work so that your teams can more authentically measure, evaluate, and achieve impact.
This event is open to funders, community organizations, and others interested in exploring how addressing power dynamics in research, measurement, and evaluation can lead to better impact.
Resources
Slidedeck: Chicago Beyond: Greater Impact from More Authentic Truth
Recording
---
Speakers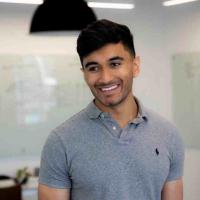 Advait (Add-Vite) Reddy (He/Him)
Advait works in Strategy & Operations at Chicago Beyond - a local impact investor focused on youth equity - where he primarily supports work related to justice reform as well as other projects that assist our investment partners and build connection in Chicago. His passion for serving young people extends outside of work where he mentors his Little through Big Brothers Big Sisters and is currently in training to become a Court Appointed Special Advocate. Advait holds his B.S. in Electrical & Computer Engineering from Duke University. He previously served as a Business Analyst for McKinsey & Company, working primarily to improve outcomes in both universities and health systems as part of the Public and Social Sector practice.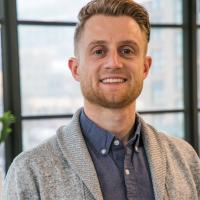 Jon Ervin  (He/Him)
Jon is at Chicago Beyond to help build toward a more equitable and just country. His work as a Strategy Manager puts him in charge of initiatives critical to Chicago Beyond's mission and vision – from developing Chicago Beyond's approach for measuring impact to piloting mental wellness circles with high schools and helping Chicago Public Schools define their strategy and vision for healing. Prior to Chicago Beyond, Jon spent three years at Bain & Company, helping leaders develop strategies in complex environments. Jon holds his B.S. in Mechanical Engineering and a minor in Technology & Management from University of Illinois at Urbana-Champaign.