Philanthropy Network's Regional Roundtable series will provide funders with an opportunity to hear updates on pressing issues, and share what they're hearing about needs in the community and steps they are taking to respond. These meetings will provide timely information so that regional partners can coordinate efforts and explore new initiatives and opportunities for collaboration.  All funders in the Greater Philadelphia area are welcome to join the Regional Roundtable dialogues.
Join us for our briefing on September 28th where the focus will be violence within the LGBTQIA+ community and the work being done to restore safety and heal trauma. This session will feature guest speakers addressing the growing crisis of violence towards the LGBTQIA+ community in Philadelphia, including:
Following the presentations, we'll open the floor for participant questions and invite you to share information about violence prevention efforts underway in your community.
If you would like to suggest a topic for future meetings, please email LeBrian Brown at LeBrian@philanthropynetwork.org.
Recording
---
Meet the Panelists
Mike Hinson (he/him/they)
President & Chief Operating Officer, SELF Inc.



​Michael has undergraduate and advance degrees in Legal Studies and Public Administration. Michael was a Peirce College Legal Studies Scholar and received the Peirce College Academic Leadership Award. For five years they served as an Adjunct Professor at Cheyney University in its Master of Public Administration Program. Mike serves as the elected Co-Chair of the City of Philadelphia's HUD required Roadmap to Homes Board - and Treasurer of the Board of Directors of Philadelphia Family Voices -- a Family Legacy Organization serving families seeking behavioral and mental health services for children. They are a Trustee (and past President) for the Union Benevolent Association one of the nation longest serving and continuous foundations founded in 1831 and based in Philadelphia. He is a 2020 and 2021 winner of the Social Innovations Awards for innovative food, human and health services and his work was recognized by the Greater Philadelphia Chamber
of Commerce by receiving their 2020 Inspiring Excellence Award.

An avid writer, Michael's thought leadership has been featured in local and national media outlets including The Grio, MSN, The Mississippi Link, The Harvard AIDS Review, Philadelphia Daily News, Philadelphia Inquirer, The Kensington Voice and others. They live and play in North Philadelphia.

 

Ashley L. Coleman (she/her)
Executive Director, Galaei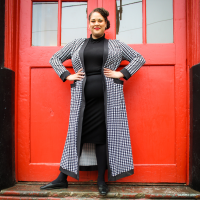 Ashley L. Coleman (she/her) has been a fixture in the LGBTQ community in Philadelphia for over ten years. She began her activism and advocacy as a youth, leading Queer youth ininitatives and lobbying her school board for inclusive education, while producing large scale events profiting nonprofits in Northeastern Pennsylvania. Ashley was a passionate high school educator in North Philadelphia and owner of the community forward non-profit event company, Bash Events. She served on the LGBT Meeting Planners Association advisory board, striving to make LGBTQ events and experiences safe and equitable for all QTBIPOC. Ashley was proudly the general conference coordinator of the world's largest Trans specific conference from 2016-2019. Ashley was also the writer and producer of the well received 'Musical Microaggressions,' performed at Washington College. Ashley is now the Executive Director of Galaei, excited to provide authentic, affirming services and education for QTBIPOC by QTBIPOC. Ashley is dedicated to creating opportunities, social progress, and amplifying the voices of those most marginalized in our communities.
 "Cultivating opportunities and QTBIPOC focused resources for our communities is not a challenge, but a fundamental responsibility of my career and my life. As a Black, Queer, woman I am dedicated to knocking down oppressive barriers, building or rebuilding and maintaining strong community bonds. It is time to strip away the white supremacist systems that have segregated our Black and Brown communities. It is time to take care of each other, together.
Naiymah Sanchez (she/her)
Trans Justice Coordinator, ACLU-PA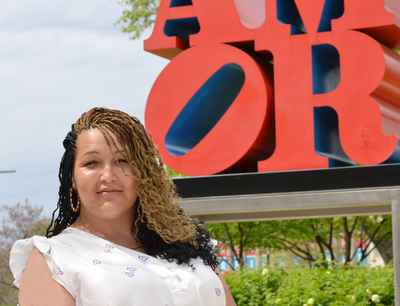 Naiymah Sanchez joined the ACLU-PA in January 2017 as the trans justice coordinator. She is a proud woman of transgender experience and previously worked as the coordinator of the Trans-Health information project for five years providing education and advocacy services for transgender individuals in Philadelphia. Naiymah has worked to help the Philadelphia prison system become more PREA (Prison Rape elimination act) compliant since 2015. Part of Naiymah's initiative is to build coalitions to better serve transgender individuals and the injustice they face. (Philadelphia)
Valentina Rosario-DeJesus (she/her)
T.I.N.G.S Program Manager , Galaei
Valentina has been an activist and advocate for the QTBIPOC community since she was 14 years old as a member of Galaei's youth programs. Valentina strives to help youth transition into their authentic selves, and help them feel comfortable in their bodies, at their schools, and workforce. Valentina is now the TINGS manager at Galaei, forging the path for the next generation of Trans leaders. Valentina is also the Peer Navigator at Project Silk, a program of Valley youth houses, spreading her advocacy and activism to the Lehigh Valley. Valentina, a former sex worker, is a vocal
activist in the fight for the decriminalization of sex work and how it impacts trans folx in Eastern Pennsylvania. Valentina provides competency trainings for both the cis and Trans community, including proper pronoun usage, terminology, and micro-aggressions against Trans people. Valentina is a proud Afro-Latinx Trans woman who has dedicated her life to uplifting the voices of those most marginalized in our QTBIPOC communities. Valentina is a proud wife, a daughter, and sister who loves interior decorating and making the world a more beautiful place.